FNG Magazine is an independent online blog featuring the latest in style, arts, action sports and music.
This week we asked Andrea to pick out his five favourite pieces from the Spring / Summer Collection at FSHP.
A. Tanner Goods Standard Belt - Black / Black: A leather essential from leather specialists Tanner Goods, so simple but so well made, hand-made, in Oregon.
B. Undefeated x New Era 'Ever Since' Beanie - Black: I've never been into hairstyles, so I've always worn hats. This shitty-weather this year meant that I have been wearing beanies since October.
C. Dickies Workwear C182 Chino - Maroon: Dickies Chinos are always on point. They are quite formal but also comfortable to skate if you dont wear'em too loose. Dickies are rather skilled at making chinos and the C182 is an updated version of the original style in a Maroon colourway, but still classic.
D. Norse Projects Anton Oxford Shirt - Oil Green: Winter or summer, shirt is the uniform. Botton down, classic lines and plain colours are the best match for me. I think the Norse design is as good as Supreme or Polo Ralph Lauren.
E. Vans Era 59 CA - Pig Suede: Since I was a kid, spring and summer just meant Vans to me. Classics, lo-profile and fully skateable. Along with the Old Skool, the Era is my favourite style, still skate-friendly but elegant. I like them more if they are clean and basic like these from the California Collection.
Web: fngmagazine.com
Facebook: facebook.com/fng.freshngood
Twitter: twitter.com/FNGmagazine
Tumblr: freshngood.tumblr.com
Thanks Andrea.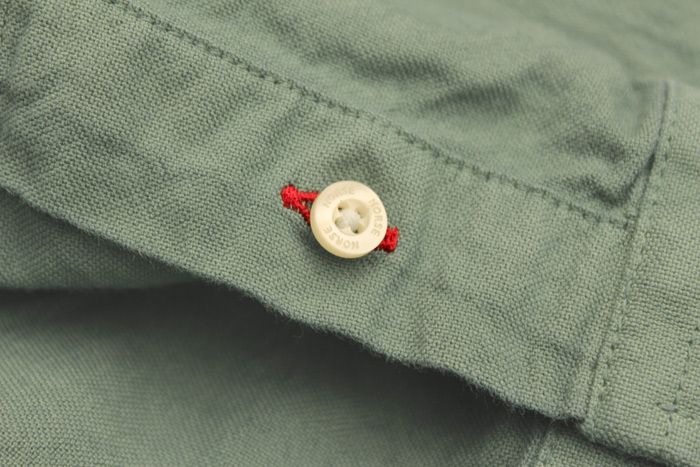 Norse Projects Anton Oxford Shirt - Oil Green

Vans Era 59 CA - Pig Suede

Dickies Workwear C182 Chino - Maroon