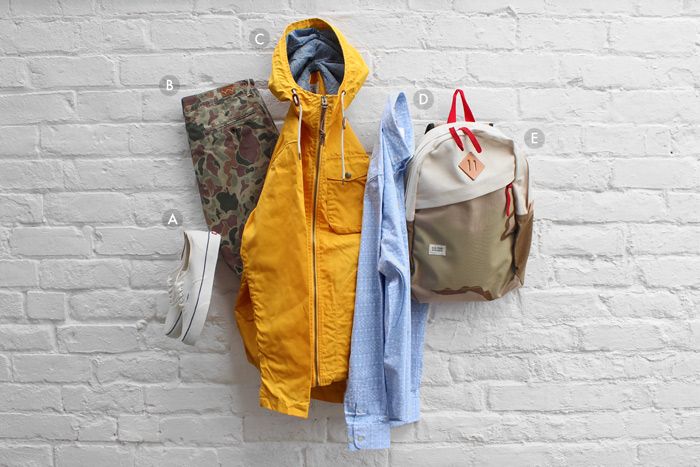 mashKULTURE is a site that we have followed for years, combining street culture, fashion, art, design and music and if that wasn't enough, THIS happens every Monday (NSFW).
Here is mashKULTURE's founder Mark Molnar to talk you through his 'UNIFORM' for Spring / Summer.
A. Vans Authentic - White: I'm all for classics and timeless style, and how more classic can you get than a pair of all-white Authentics? They're the perfect choice on any sunny summer's day.
B. Edwin Rail Bermuda - Herringbone Camo: I can't wear my ED-39s all day, everyday, especially once the mercury goes above 25. So the next best thing is a pair of indispensable camo shorts. Edwin has been one of my favourite brands for a while now and I really like the unique camo pattern they used on these.
C. Penfield Cornell Jacket - Boat Yellow: We've gotten a fair share of rainy days over the past few months here in Budapest, and I've been getting a good deal of wear out of my trusty Penfield Gibson Jacket. It's high time for a new one, and this yellow Cornell Jacket is just what the blogger ordered.
D. Norse Projects Anton Geometri Shirt - Skye: I love how Norse design clean, classic, quality pieces with a twist in the same vein as Carhartt. I'm not really a fan of loud prints, but this geometric print shirt shows great balance between bold and subtle style.
E. BLK Pine Workshop Slope Daypack - Natural / Desert Camo: I'm always looking for new backpacks. I've had a countless amount constantly glued to my back since I can remember. Even today I never leave the house without my trusty backback. BLK Pine is one of those brand's I've yet to try out, but as far as style and choice of materials and colours go, I'm sold on them.
Web: mashKULTURE.net
Twitter: twitter.com/mashKULTURE
Tumblr: mashKULTURE.tumblr.com
Instagram: instagram.com/mashKULTURE
Thanks Mark.

Norse Projects Anton Geometri Shirt - Skye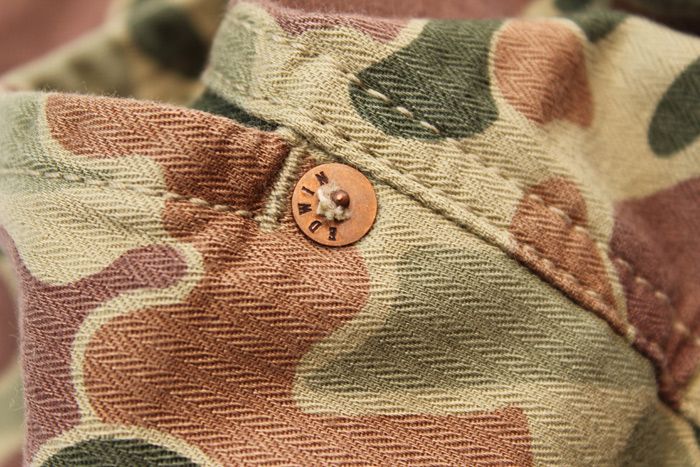 Edwin Rail Bermuda - Herringbone Camo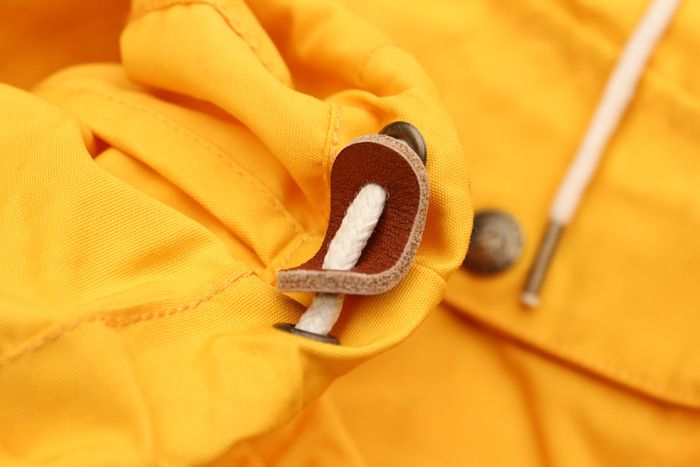 Penfield Cornell Jacket - Boat Yellow