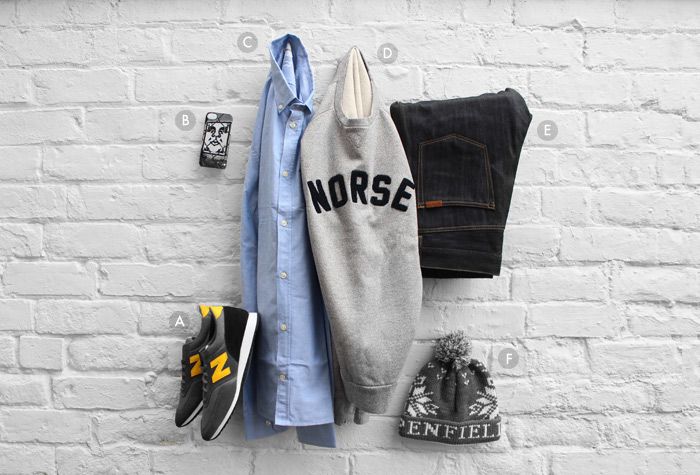 Editor, Head Honcho, "The Big Cheese": call him what you like, George MacDonald has been the driving force behind VNA Magazine since day one. FUSShop jumped on the bandwagon back when VNA was merely a Zine and was printed in black and white.
With Issue 25 on the way, George took time out of his busy schedule of documenting Street Art and changing nappies to pick his Autumn / Winter UNIFORM.
A. New Balance 620 - Dark Grey / Black / Yellow: Sexy New Balance shape with a dash of colour that will get you laid* (*Please note these trainers might not get you laid)
B. Incase iPhone 5 Snap Case - Street Scene New York: Your iPhone needs protection and needs to look cool at the same time... Voila.
C. Norse Projects Anton Oxford Shirt - Navy: Every respectable man should own some decent Oxford shirts. Standard work/apres work look that will also get you laid* (Again possibly not). 
D. Norse Projects Ketel Logo Sweat - Grey Melange: You cannot go wrong with a marl grey sweatshirt. Norse Projects brings the quality with this sweatshirt. Norse brings the quality every frickin' time...
E. Carhartt WIP Vicious Pant - Blue (Rigid): Ditch those dirty old faded jeans... Decent, dark, crisp blue jeans are another staple that should be in your wardrobe.
F. Penfield Dumont Bobble Beanie - Grey / White: I love winter time... Penfield do good warm beanie hats and this one looks rather pretty too. Bring on the cold weather.
Thanks George.
Web: verynearlyalmost.com
Facebook: facebook.com/VeryNearlyAlmost
Twitter: twitter.com/VNAmagazine
Instagram: instagram.com/vnamagazine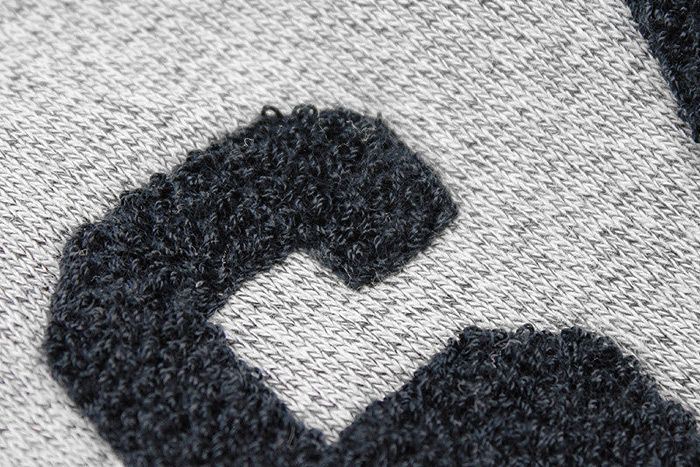 Norse Projects Ketel Logo Sweat - Grey Melange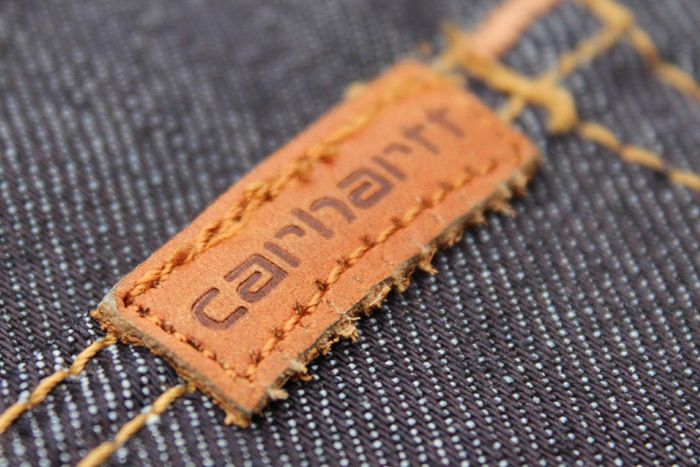 Carhartt WIP Vicious Pant - Blue (Rigid)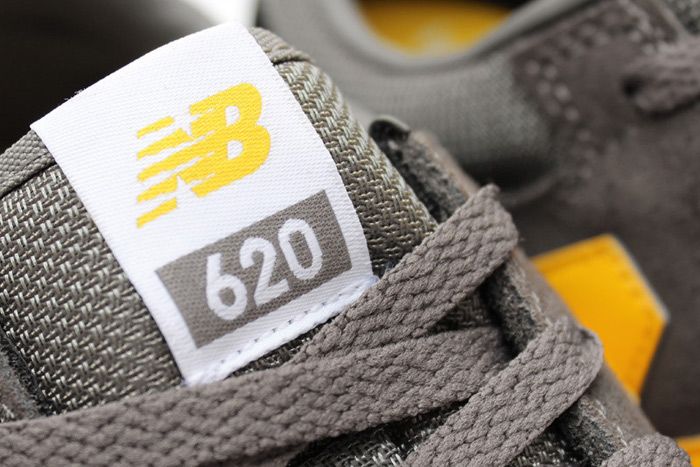 New Balance 620 - Dark Grey / Black / Yellow