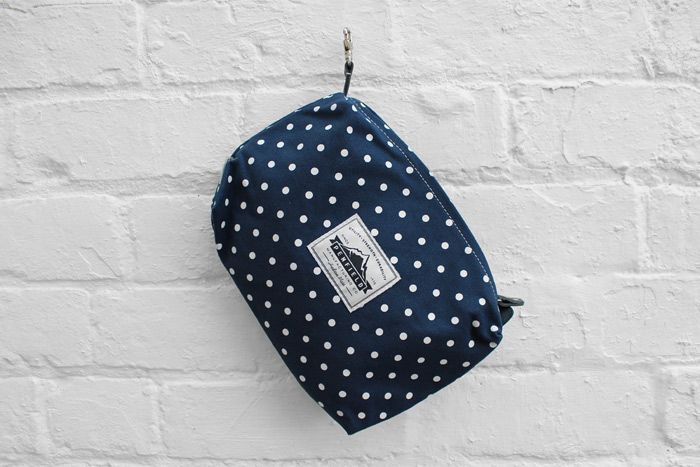 Wash Bags, Card Holders, Gloves and Beanies are all part of the Penfield Accessories Collection for Autumn / Winter 2013. with more to follow in the coming weeks.
The Danbury Wash Bag is a Penfield regular, arriving each season in a new selection of colours. This time round we have it available in a Navy Polka Dot (above) and a Duck Camo. Keep what you like in it, toiletries, art supplies, iPhone accessories / wires.
We also have the Fowler Card Holder (below) available in the same two colourways as the Danbury, ideal for when you don't want a bulky wallet in your pocket.
Finally we have the Dumont Bobble Beanie, because lets face it, we're all a little bit excited about Christmas already and it has snowflakes on it!! - Available in Navy and Grey. Alternatively we have the Plato Beanie, a plain knitted hat with simple branding. Everyone is happy!