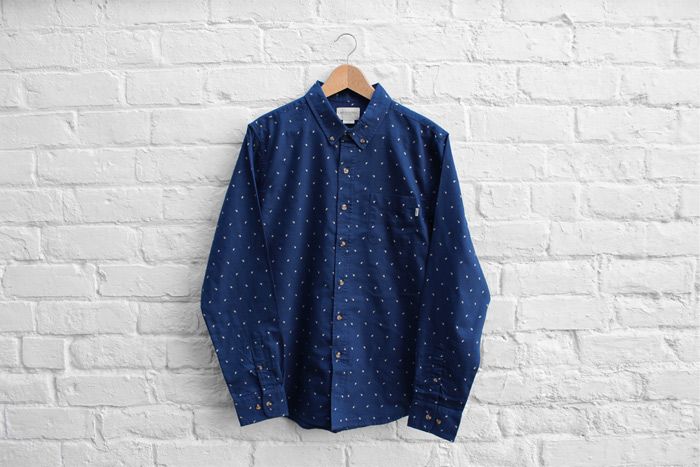 More pieces from the ever growing Obey collection arrived at FSHP HQ this week including a selection of shirts, beanies accessories and a very nice corduroy Varsity Jacket.
The shirts comprise of a polka / paisley offering (top), a leopard camo print (bottom) and a speckled contrast slub. 
The Varsity Jacket as we mentioned earlier is a tonal black jacket with a corduroy body and faux leather arms with subtle Obey branding and floral lining.
We also received a couple more colours in the Ruger Beanie and the Quality Dissent Keyclip.