A strong collection of prints have arrived from UNDFTD this week, a combination of colour, camo and patriotism.
The Combat Field Jacket (above) is the stand out piece from the latest delivery, a military inspired jacket in all-over custom camouflage. CLICK HERE to take a closer look at the details of this piece...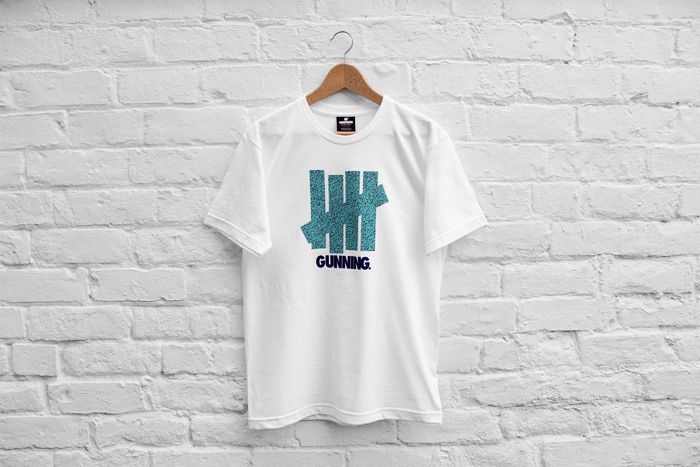 New T-Shirts to add to the collection include 'Gunning', a spin on an iconic Nike slogan (above), American U (below) and Combat Strikes.
Finally we have a couple of classic 5 panel caps in olive camo print and solid navy.
Find them all HERE