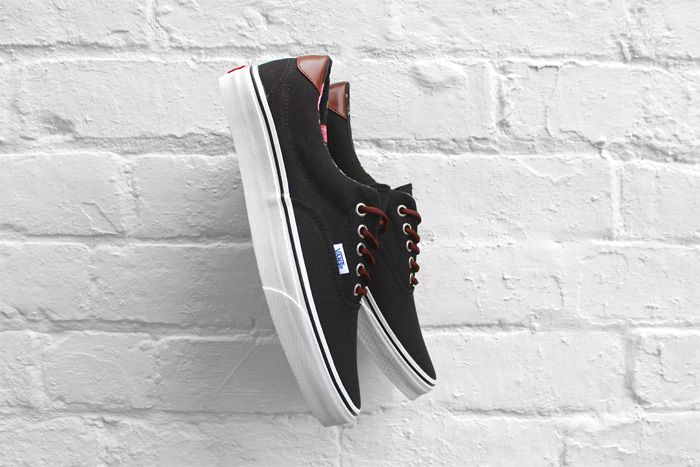 More footwear arrivals this week including a couple of our favourite styles from Vans...
We're glad to see the Era 59 in Black / Aloha back in stock. A simple black canvas shoe with premium leather details, contrast laces, waffle sole and finished with an hawaiian lining. Subtle but summery!
The California Collection always comes up with some great colourways in some interesting fabrics. This week we have the Era 59 back in Ermine / Ginger and Blue / Aluminium (below). A new improved version of the Era with premium leather laces, silver eyelets, herringbone lining and sky blue razor soles.
Find the rest of the Vans Spring / Summer Collection HERE