More T-Shirts and more shorts... We like Carhartt's optimism.
The Orchid collection from Carhartt WIP is only available in a handful of stores across the UK, so expect these T-Shirts to be in high demand. Available in white only with two different floral chest print colourways, Varnish (above) and Blue with the iconic Carhartt branding on the hem.
Below you can see the Prime Bermuda in Seattle Blue (teal). Good to see our favourite chino recreated for Spring / Summer as a classic pair of shorts. (Also available in Federal Blue)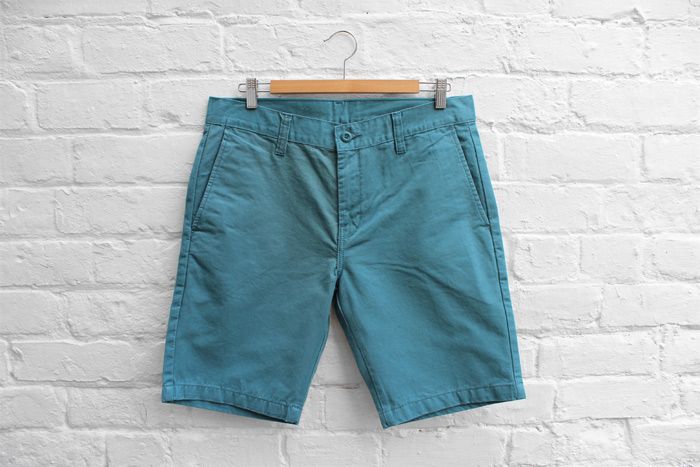 Another T-Shirt to sneak on to the site this week is the S/S Marine T-Shirt. If you look closely you will see that it is actually a tonal camouflage print on the chest.