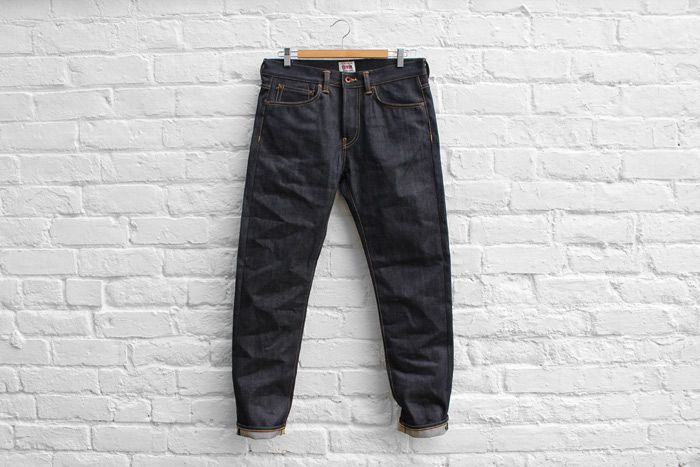 The rest of the Edwin collection for Spring / Summer arrived at FSHP HQ over the weekend including new denim, jackets, shirts, and shorts.
Inspired by the life, work and road-tripping lifestyle of 'One Flew Over the Cuckoo's Nest' Author Ken Kesey, Edwin's Spring/Summer 2013 Collection utilises premium Japanese fabrics to create a strong, solid and adaptable collection.

A new addition to the denim collection is the ED-80 (above), the first genuinely slim fit from the denim experts featuring a low rise and and a gentle taper. Crafted from a 12.7oz '63 rainbow selvage, based on the original rainbow selvage denim used by Edwin back in 1963.

The Simple Shirt (below) is defintely one for the summer, a lightweight linen shirt featuring an all over japanese toile print. The Captain shirt has also arrived, crafted from a paisley cotton.
You'll already be familiar with the Road Jacket as it arrived last month in a herringbone camo, but if camo is not your thing then you'll be happy to hear a Hickory Stripe version is now in store.
Finally we have a couple of pairs of shorts to tell you about. The Rail Bermuda is a regular fitting pair of shorts with a hidden coin pocket, button fly and contrast interanl taping (available in Rust (below) and Camo Herringbone). Wear them rolled up (pictured) or rolled down, it's your choice

CLICK HERE to see all of the new Edwin arrivals.