The first big delivery from Edwin arrived this week including a selection of T-Shirts, sweats, jackets, chinos and denim of course.
The Road Jacket (above) makes a return for Spring / Summer 2013. A classic work jacket in camo herringbone, featuring a corduroy collar, traditional donut buttons and chambray lining.
Below you can see the ED-55 in the brand new Blurred Wash, we also have the ED-71 in a Rider Wash, but if you prefer them raw, then will still have the ED-39, ED-55, ED-71 & ED-A1's available.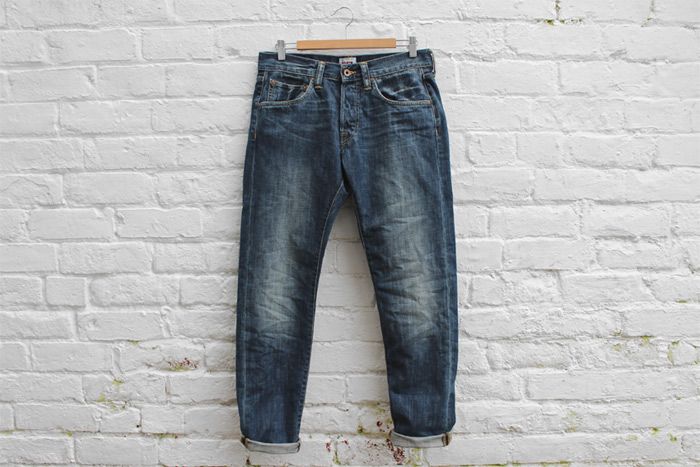 The Nam Girl T-Shirt (below) is definitely our favourite T-Shirt print for Spring / Summer along with new colourways of the tonal EC Pocket T-Shirt in washed black and sunbleach yellow.
Finally we have the EC Sweat in Wine heather and the 55 Chino in Brick and Navy.