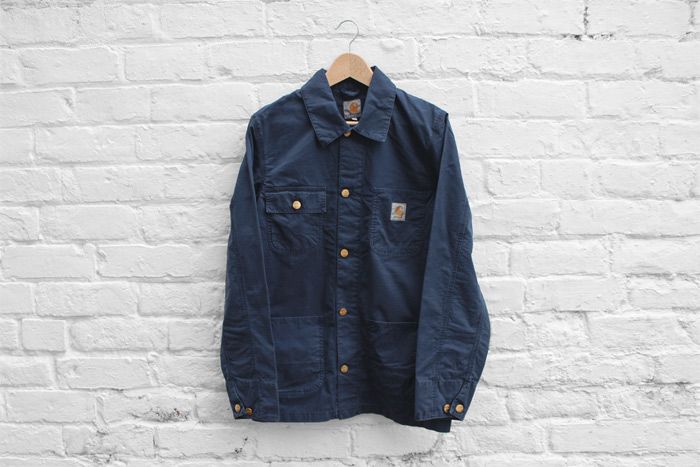 The first big Carhartt delivery arrived at the weekend, the easiest thing to do is CLICK HERE and have a look for yourself.

Above is the Digger Coat, a lightweight rip stop jacket with four front pockets, branded gold buttons and classic flag label on the left chest pocket.

If you are looking for something a bit smarter, then check out the Sid Blazer in Sub-Blue, reminiscent of a piece from the Adam Kimmel collaboration.
The Holbrook Sweat is back this year, in Mustard Heather (above) and Federal Heather. This doesn't sound too masculine, but it's the softest sweater we've ever come across!! The Holbrook features traditional raglan sleeves and a vintage college sizing tab.


We also have the Buccaneer Pant (above), Vicious Pant and Prime Pant to satisfy your need to wear trousers!
Not to forget the usual selection of pocket tees and printed tees.
Find the rest HERE.