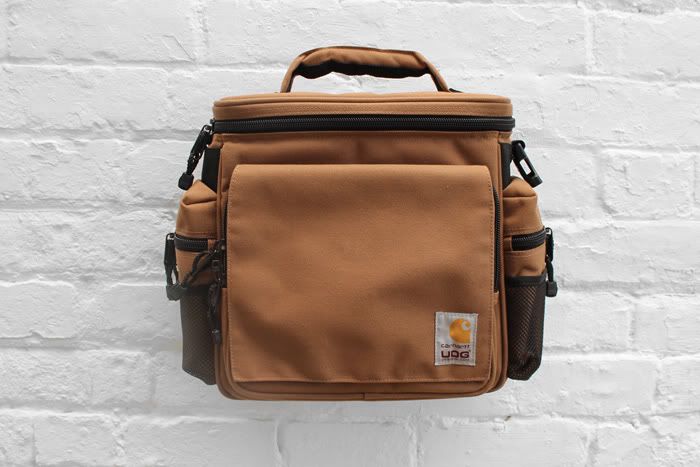 Carhartt and UDG have come up with a great all-in-one solution to store and carry around vinyl, CD's and your laptop.

Made of 100% Cotton 'Duck' Canvas by the UDG team, this bag can hold up to 45 records and features an integrated 15" Laptop pocket, mesh side pockets for headphones and other accessories and a detachable shoulder strap with padding.

It also comes complete with two matching CD folders to keep them all safe.