One morning in the next couple of weeks, you are going to step out of the front door and wish you were wearing one of these!! It's getting cold.

Carhartt have just delivered four styles of winter jacket, something for everyone. The Chore Coat is available in Carhartt Brown (above) and Midnight.
This season they have been given a two major improvements. Firstly they are blanket lined to keep the cold out and secondly they have been given a rinse, to soften it up.
Crafted from a 12oz Cotton 'Dearborn' Canvas, with branded gold buttons and rivets and a tonal corduroy collar.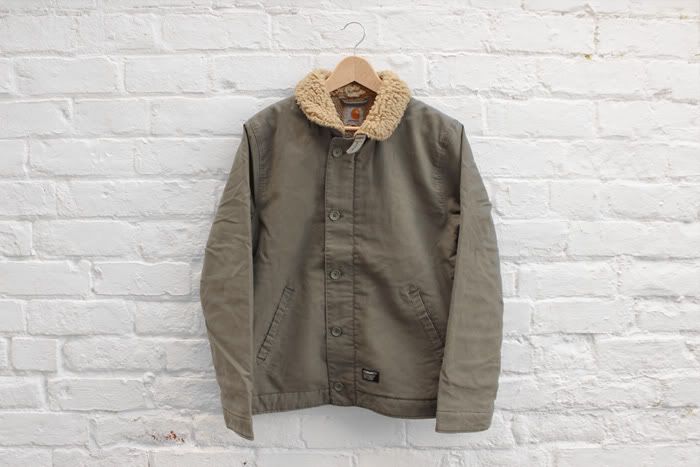 One look at the Sheffield Jacket (above) tells us we are going to be very warm this winter.
Made of 100% Cotton Bedford, 9.5oz and features a thick pile lined body and matching top collar. the sleeves are nylon lined and quilted too. Topped off with hidden zips and storm cuffs, it's in for some serious wear this year.
A winter essential in our eyes, the Mosley Jacket provides everything needed to survive the cold weather this winter. Made of a coated, water repellent fabric with added insulation and a chamois lined body.

Finally we have The KING of all coats... The Anchorage Parka, a fully lined coat with adjustable hood with removable fur and fur lining.