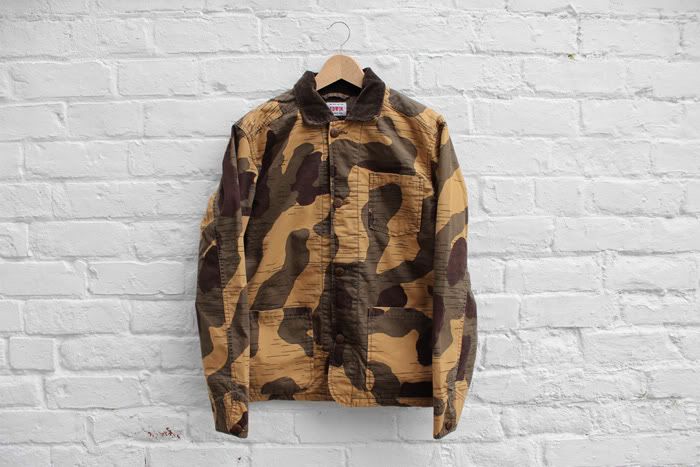 Edwin have delivered some amazing pieces to add to the new collection this week, showing they are a lot more than just a denim brand.

The Road Lined Jacket (above) has been on our radar ever since we spotted someone from Edwin wearing the sample earlier in the year. Even in early development we could see that it was going to be impressive.
Made from a heavyweight canvas with all over printed camouflage pattern, it is blanket lined for added insulation and features removable shank buttons and tonal corduroy collar.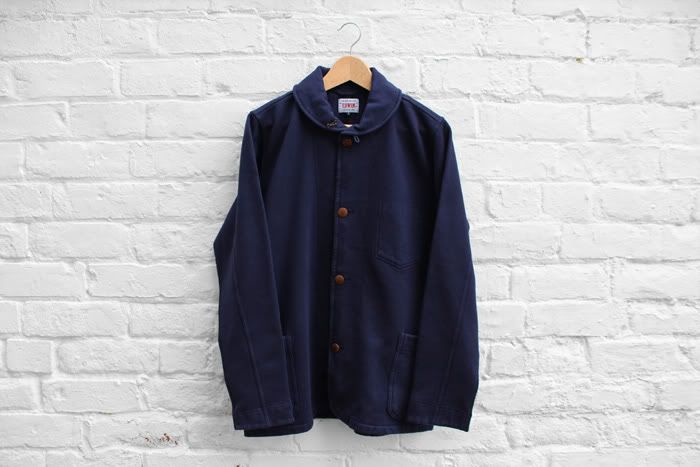 The Track Blazer is made from a heavyweight sweat blazer for the winter featuring a shawl neck, wrap around pockets and removable shank buttons. The inside is brushed for added warmth. Dress it up or dress it down, your choice.