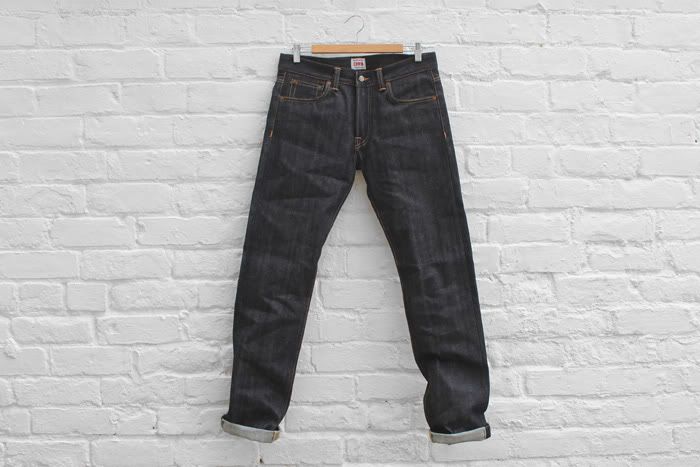 Back in stock this morning is the ED-71 from Edwin.

Those of you confused by numbers, they are a slim regular fit made from 14oz Red Selvage Japanese denim.
You don't need to try any tricks just wear them as much as possible and don't wash them for at least 6 months.