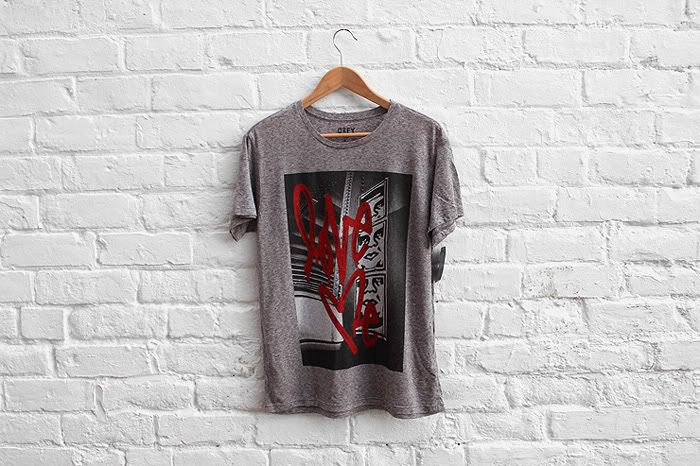 The first bits of the
OBEY
Spring / Summer collection arrived this morning including a couple of T-Shirts and the return of the
Sticker Pack
.
Above
is the a collaboration between
Curtis Kulig
and
Obey
. Born in 1981. At age 13, he began screen printing in his father's shop, laying the foundation for his work as an artist.
Kulig's most notable work "
Love Me
" is a mixed-media message that can not only be found in his prints and canvases, but amongst the street corners and rooftops of New York, Los Angeles, Paris and Tokyo.
The
Bootcamp T-Shirt
also arrived - A simple military T-Shirt with 'OBEY' replacing 'ARMY'.