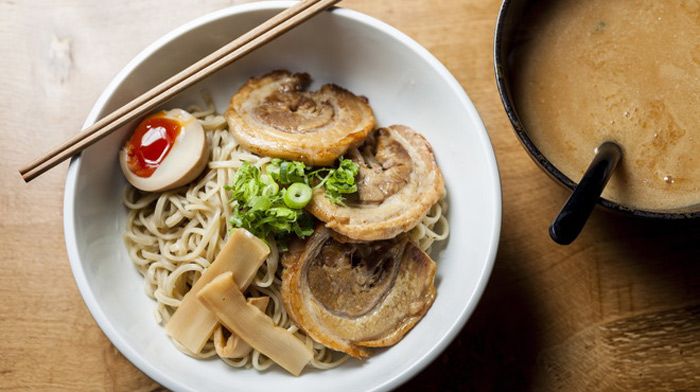 Trying to avoid the usual tourist traps in London, we heard that Tonkotsu had opened under the arches in Haggerston, so thought we'd give it a try. A simple, yet busy restaurant with a Japanese noodle machine at its hub, Tonkotsu East offers four types of Ramen and a selection of sides.
Wanting to try a bit of everything, we went for Edamame Beans, Gyoza and Tonkotsu Ramen (Rich, sea salt-based pork stock and thin noodles topped with slices of melt-in-the-mouth pork belly, half a seasoned soft-boiled egg, menma, bean sprouts and spring onions)
Only parties over six people can book a table in advance, so be prepared for a wait, it is worth it!
Comfort food at it's best.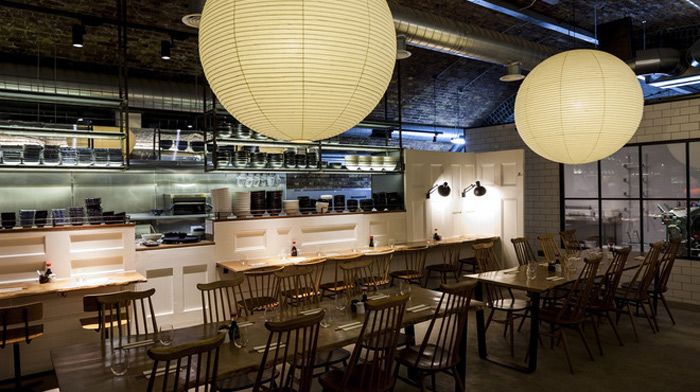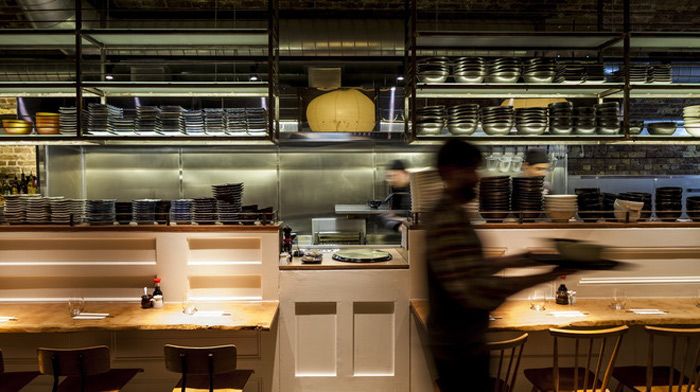 (images via Time Out, as we were too busy stuffing our faces to take any photos!)