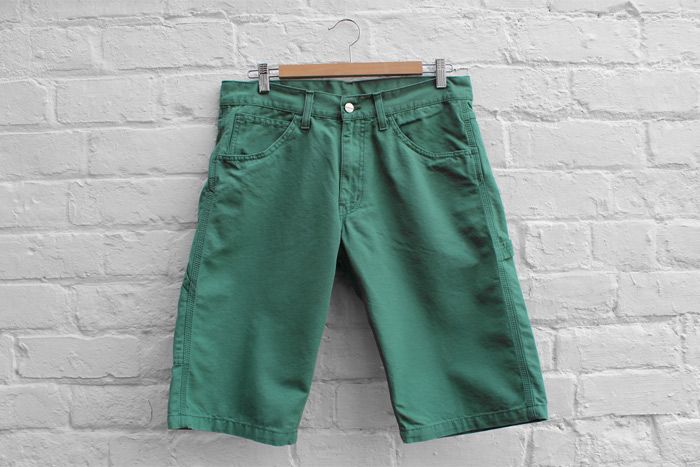 The combination of lying meteorologists and the deceitful media, have led us to believe that an 82°C heatwave is heading our way this week.
So, in preparation for the incoming dog days, we have added a few more styles of shorts to the Carhartt WIP collection.
The Fort Bermuda (above) is based on a traditional workwear fit, updated for Spring / Summer 2014 in a vibrant green colourway, featuring a classic tool pocket and hammer loop (exactly what you need in the beer garden!).
The Prime Bermuda is a Carhartt WIP classic, with all the usual workwear detailing including bar tack stitching at vital stress points and the iconic Carhartt logo on the back pocket.