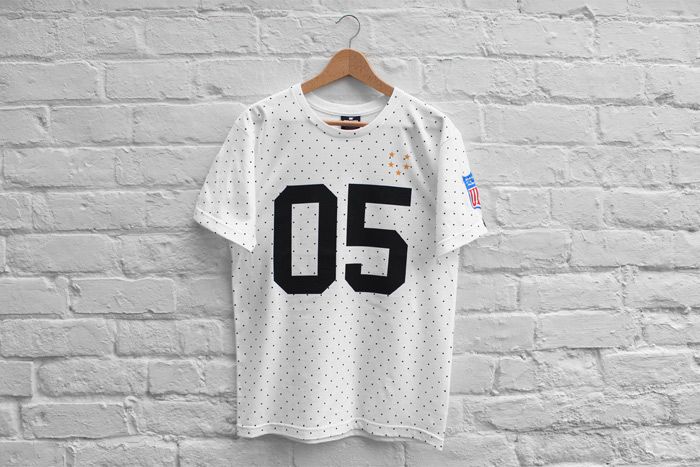 American Football and College take centre stage with the latest arrivals from Undefeated this week. So whether you consider yourself a Jock, Nerd or member of Kappa Delta Epsilon, we've got you covered.
The League T-Shirt is based on a classic football jersey with an allover polka dot print and 'RUTHLESS' back print, giving off a streetwear 'Dan Marino' vibe!
The Alpha T-Shirt features a "UNDFTD 2002" flock print and is only available to frat boys and beer pong champions.
SPRING BREEEEAK - CLICK HERE