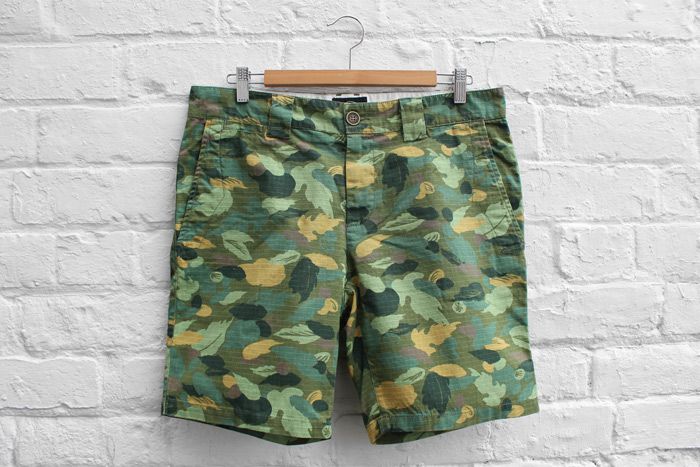 The silly people who are saying that camouflage has had it's day, obviously haven't seen the Saratoga Shorts from Dickies.
Available in Green and Blue, the pattern is taken from the Japanese collection and made from a hardwearing cotton ripstop.
If you need to brush up on your camouflage proficiency, then take 40 minutes out of your day to watch the History Channel's 'Modern Marvels' from 2002 (Link stolen from Gary Warnett).