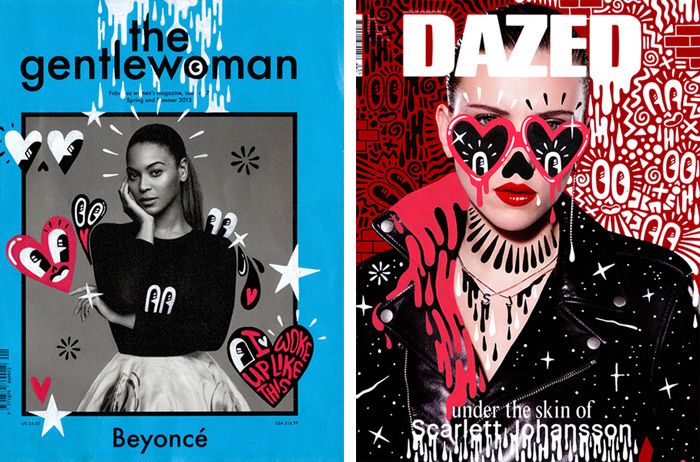 Defacing the likes of Scarlett Johansson, Rihanna and even Beyonce, no celebrity is safe in the hands of Hattie Stewart.
"Hello Cheeky", her first solo show opens this Friday at No Walls Gallery in Brighton, showcasing brand new 'doodle-bombs' and a selection of new illustrations.
The exhibition runs from 28th March until 26th April.
(via It's Nice That)