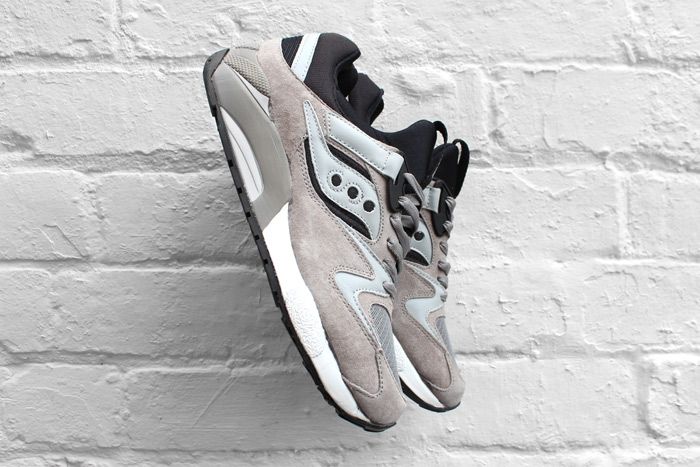 This season, Saucony are releasing premium versions of classic shoes to selected retailers around the world.
Arriving this week is the Grid 9000; you will be familiar with the style from last season when we saw the arrival of the White / Blue and Charcoal / Citron colourways.
For Spring / Summer 2014 we see the delivery of the Premium Grey / Black colourway. Originally released in 1994, the Grid 9000 is available with a grey suede upper, tonal nylon mesh, black nylon weave and a grey and white mid sole.
AVAILABLE IN LIMITED NUMBERS - CLICK HERE