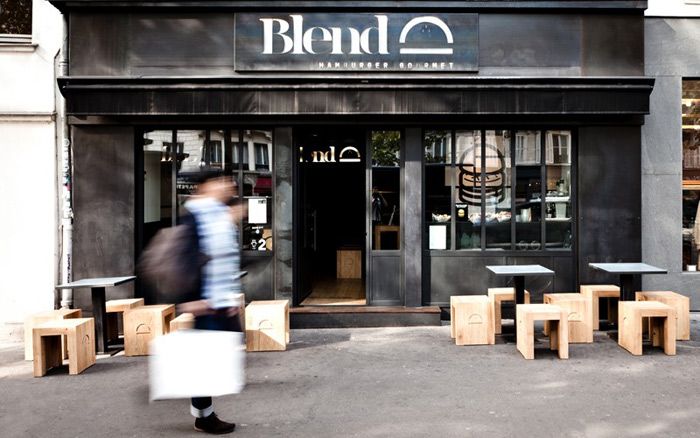 After a long day of walking the streets of Paris, feet hurting, even with a pair of New Balance on my feet, we needed to find some good food fast.
Usually the locals know best, so we headed to the Edwin Store to ask Eric and Arthur who they thought made the best burger in Paris.
After a bit of a tête-à-tête, they came back with two options: Big Fernand and Blend. We opted for Blend because A: it was closer, and B: Big Fernand was closed!
When we turned up, the queue was out of the door, but it moved quickly and got seven of us seated in about 30 mins.
Let's cut to the chase, the food was gooooood! - opting for the "Cheesy" (beef, cheddar, bacon, homemade ketchup, fried onions, zucchini pickles and iceberg lettuce) along with Sweet Potato Fries and a Mexican Mandarin Soda. All for €15.
If i could have eaten any more, the cheesecake and cookies looked good too!
Eat in or takeaway - Check out the menu HERE
1 BD DES FILLES DU CALVAIRE, 75003, PARIS