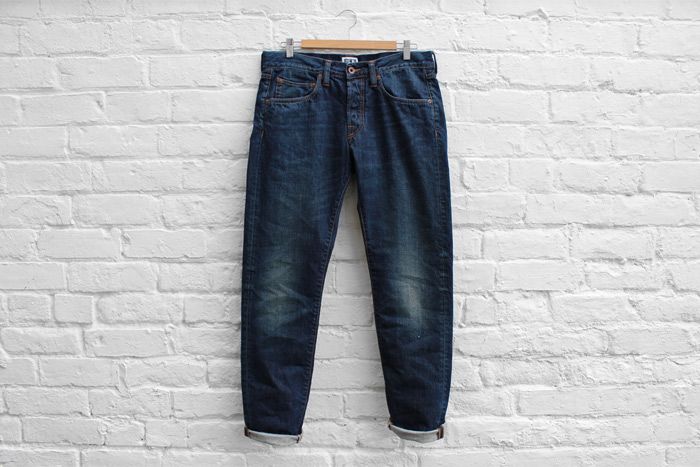 Edwin have delivered a selection of fits and washes for Spring / Summer 2014 including the ED-55, ED-80, 55 Chino and the introduction of the ED-75.
The ED-55 (above) comes in a Dark Used was this season, for those of you who are too lazy to wear your denim from raw!! A subtle and realistic wash, crafted from a 11.5oz compact indigo denim.
We also have the ED-80 available in 13oz black denim with white listed selvage detailing. A genuine slim fit with tonal rivets, buttons and branding.
The latest style to emerge from Edwin HQ is the ED-75 (above), an unwashed style crafted from a 11.5oz compact indigo denim with a button fly, black rivet reinforcement, minimal Edwin stitching and simplified black leather branding.
The ED-75 is a relaxed tapered fit with a high-rise for comfort with room to move in the top half and a steady taper from the knee down.
Finally, the 55 Chino that we all know and love makes a return in Work Blue (above) and Black if you're looking for something a little more understated.