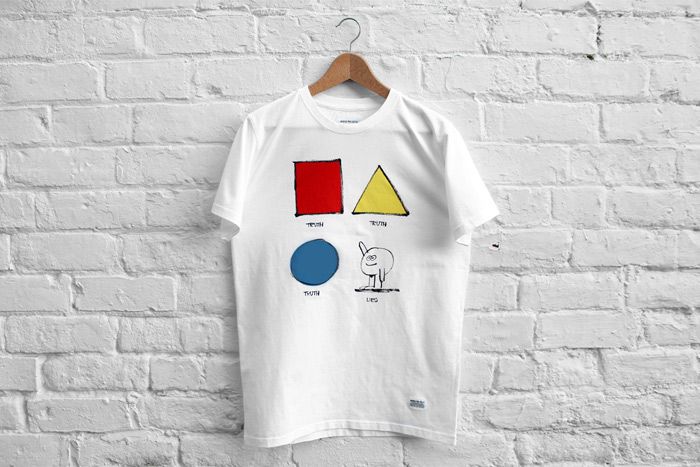 For as long as we can remember we have been surrounded by the work of James Jarvis here at FSHP HQ, whether it was King Ken, Martin X, Leon or the In-Crowd.
So when we heard that Norse were working on a collaboration, we were the first to get involved.
Each season Norse Projects work with a new artist on a series of prints for the collection. This season they ask James Jarvis to contribute.
The end result is the "Truth" T-Shirt. Get yours HERE