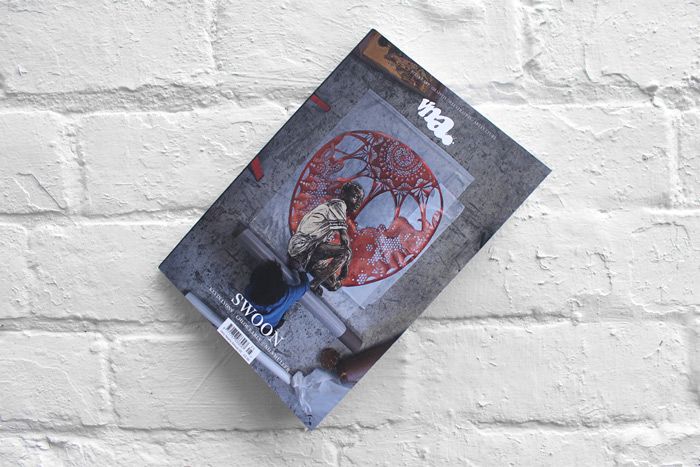 Issue 25 of VNA features Kevin Lyons, Chloe Early, Dan Kitchener, Sprinkles and Ben Brown to name a few. As well as a photo feature from Nils Müller and VNA's regular city spotlight including London and Hong Kong.
VNA 25 takes a detour through Nelly Duff Gallery in East London to get an inside line on how the street art scene has developed over the years, and hear how they keep things fresh. 
The cover story of the 25th issue features Swoon, including a full interview, exclusive studio shots and an incredible insight into the projects she dedicates most of her time to.