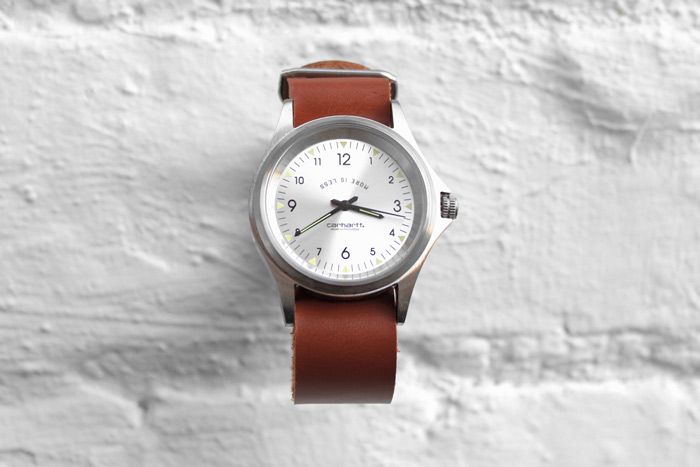 Just as you'd finished flicking through the Argos catalogue, thinking this years Christmas list was complete, Carhartt WIP have delivered the Military Watch.
So forget about the Tamagotchi, Laser Pointer and Teddy Ruxpin, FSHP has the good stuff this year!
A military inspired watch with a brushed steel metal body, polished steel face and leather strap.